Java Developer
---
Project description
We started new green field project in mid 2019 and we are goint to build high priority product - an Authentication Platform that will be used along many product in the organization.

We had a chance to choose the technologies for the new product, so we decided to use asynchronous processing technologies based on Reactor and Completable Futures. We use a the newest Java 11 LTS with many new java features.

We put a lot of pressure for the good code quality - automatic testing, pull request verification, automatic bdd testing.

We have also in a team Full Time Architect to help you.
Who we're looking for?
English - at least on a communicative level
How we work?
How we manage our projects?
Who makes architectural decisions?
team
Who makes technology stack decisions?
team
Concurrent projects per team member?
1
Freedom to pick your tools
Work environment
7:00 - 18:00
Office hours
Bonuses
Traning
Conferences
Books
Trainings
Parking
Bicycle parking
Car parking
Other
Shower
Chill room
Integration events
Get to know us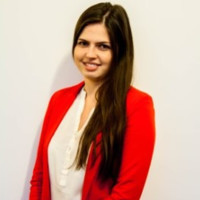 Check out similar job offers