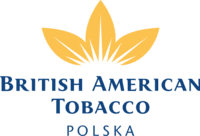 Warsaw

Technologies in the company:
Requirements
Experience level:
Mid
Knowledge, Skills & Experience 

Skills required
Degree educated IT professional with business-facing IT experience in a global environment 
Strong business engagement skills; ability to facilitate workshops, influence and negotiate with the business stakeholders 
Effective communication and relationship management at all levels (inc CxO) 
Robust team work demonstrated both within and outside the IT function 
Customer satisfaction through consistently meeting business requirements 
Clarity and understanding of strategic thinking on key decisions 
Promoting re-usability and convergence through adoption of the Business and application architecture 
Ability to grasp complex system and understand the relationship between different components and how the change in one place may impact other areas 
 Experience
A seasoned IT professional with, as a guideline 8+ years' experience in the field of IT Track and Trace/Manufacturing/Supply Chain 
Multinational FMCG (ideally tobacco or pharma) and FTSE-100 experience 
Experience in Application, Integration, Data & Information and Technology Strategy and Design 
Experience in Solution Architecture methods and tools with good appreciation of Enterprise architecture methods and tools, particularly in the area of Track and Trace/Manufacturing/Supply Chain 
Experience and understanding of the issues associated with the business operating model of a global organisation 
Experience in working in Agile/Lean manner: preparing architecture for PI planning, supporting continuous delivery through PI execution, supporting new strategic themes and value streams  
Experience with developing and deploying solutions through DevOps; familiarity with DevOps toolchain: DevOps Azure, Jenkins, Chef, Selenium 
Good understanding of system integration & connectivity (SAP PI, Axway, CPI, hand held scanners, EPCIS messaging) 
Nice to have: Knowledge of SAP LE, warehouse management systems, logistics Track and Trace solutions (ideally Movilizer), mobile RF solutions, SAP OER and/or ATTP, manufacturing execution systems, serialization solutions (ideally Inexto) 
Nice to have: experience of implementing Tobacco Product Directive or other serialization and track and trace legislation (e.g. in pharma industry), good understanding an knowledge of GS1 standards 
Key Success Factors 
Solution architecture for Serialization and Track and Trace solution is fit for purpose, scalable and standardized among multiple deployment locations 
Deployment to the new end markets reuses the standardized solution and introduces only minimal changes driven by specific legal requirements 
Clear architecture roadmap for Serialization and Track and Trace capability is established (including process, application, data and infrastructure)  
Continuous Integration and Continuous Deployment are properly supported by solution architecture 
Technologies
Nice-to-have:
DevOps Azure

or

Jenkins

or

Chef

or

Selenium

SAP PI

or

Axway

SAP LE

WM systems

Movilizer

Inexto
Project you can join
PURPOSE STATEMENT 
As Serialization and Track and Trace Project Solution Architect define the components of the solution and relationships between them, structure and properties. Establish target and reference architectures, principles and standards. Introduce the overall technical vision. Assure the solution will deliver the business objectives while maximizing reusability, scalability and standardization. Define all aspects of the solution including business process, application, data and technical infrastructure. Translate business requirements into solution components considering complexity of existing local systems. 
PRINCIPAL ACCOUNTABILITIES 
Solution architecture 
Produce & own the solution design by providing solutions to the requirements gathered aligning to strategic solutions, target & reference architectures, principles and standards; maximize reuse, scalability and standardization 
Create solution architectures and designs by describing it through the outputs of architecture and design artefacts in standard formats  
Responsible for the Architecture Definition Document and other architectural deliverables; align deliverables to all relevant governance requirements 
Govern, review and quality assure the artefacts created by external suppliers and non-SA internal teams to assure the quality of delivered solution to fulfil business requirements and adhere to strategy  
Work closely with Operations Enterprise Architect and SIs and vendors to create and evolve a roadmap for Serialization and Track and Trace solution 
Leverage knowledge of new technology options and tools to identify and create business improvement opportunities 
Use cross industry insight (e.g. best practices, trends, innovation) to assist in the design and development of solution architecture in BAT 
Support product development team by providing architectural input into user stories where appropriate 
Ensures adherence to IT Policies around User management, GDPR, Security, Disaster recovery, Service management etc. 
Solution deployment 
Hands-on involvement in all phases of deployment project providing architectural input to the rest of the team 
Support deployment team in performing infrastructure and local integration fit-gap 
Undertake analysis of application technology options and associated costs, conduct fit-gap analysis, and proof of concepts for landing Track and Trace solution to new end markets and factories 
At British American Tobacco we are committed to handling your personal data responsibly and with integrity. If you would like to read our Privacy Notice, please access the following link: https://www.bat.com/careers/en/privacy_notice   
We thank all applicants for their interest however only those candidates selected for the next step of the recruitment process will be contacted.
How we manage our projects?
Bonuses
Healthcare package
Healthcare package for families
Cold beverages
Hot beverages
Fruits
Snacks
Lunches
Conferences
Trainings
Books
Car parking
Bicycle parking
Shower
Chill room
Playroom for children
Integration events