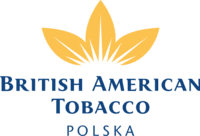 Warsaw

Technologies in the company:
Requirements
Experience level:
Senior
Knowledge, Skills & Experience 
Skills required 
Degree educated IT professional with business-facing IT experience in a global environment, preferably with a degree in an IT-related discipline 
Strong stakeholder management and communication skills 
Strong understanding of Sprint Planning and Execution, Data Migration and Testing activities, ideally with involvement in at least one full cycle of deployment 
Experience 
An IT professional with, as a guideline 3 to 5 years' experience in the field and of managing external vendors 
Experience of working in an industry where marketing is highly regulated 
Experience in modern cloud platform development, preferably Salesforce and Azure 
Experience in DevOps and Agile delivery leading suppliers/SIs 
Experience in integration design patterns and architecture principles 
Experience in implementing principles of project management via formal methodology and utilizing the associated techniques and tools 
Proficient in implementing reliable, complex, secure, high performance and scalable solutions 
Key Success Factors 
Delivery against plan to agreed time, cost and quality 
Increased speed, efficiency and quality of technical solution delivery 
Successful management of SI partners and vendors 
Technologies
Nice-to-have:
Project you can join
As DevOps Manager - Trade CoE, lead the delivery of new agreed capabilities from the product roadmap by orchestrating the CoE System Integrator (SI) delivery, performance and quality metrics, as well as continually improve the DevOps practices within the CoE. 
PeTra is the "Performance Transformation" of the Global TM&D Operating Model, to drive effectiveness, efficiency and speed of decision. 
The TMTrade CoE is a cross-functional team being created in 2019, organised and implemented by PeTra's products, with the responsibility of evolving and extracting maximum value from those products post-Hypercare.  
This includes:  
'Keeping the lights on' by resolving incidents, supporting issues and problems in live markets, maintenance, security, run costs, etc. 
'Evolving and improving' the products – new features, innovation and changes for live markets, leveraging the platform, etc. 
'Governing and empowering' – helping End Markets leverage the platform and building their capabilities, which might be re-used by others 
'Maximising usage' – continue people change and adoption management to make the most of the platform's capabilities 
'Retrofit' – enabling new features built by the PeTra programme to become live through testing, remediation, product change management, system training material updates and leveraging the global Super User Community  
PRINCIPAL ACCOUNTABILITIES 
Lead the delivery backlog of the assigned product(s) within the Trade CoE and influence the roadmap for the next 2 to 5 years 
Manages the SI Partner of the CoE agile delivery cycle making sure key performance metrics are met or improvement plans are defined 
Strategically lead DevOps evolution in order to constantly increase the speed, efficiency and quality with which we deliver technical solutions through the CoE 
Achieves the vision of continuous integration and continuous delivery operation 
Schedules and controls Design Build and Test (DBT) timelines  
Manages communications with related stakeholders, across BAT including TM&D and IDT, and influencing them (when necessary) to change their opinions including on time and cost 
Identifies and raises issues / risks impacting the execution of the plans 
Tracks and reports progress and performance against team objectives, Service Level Agreements (SLAs) and budgets 
Coordinates the deployment pipeline; the set of technical and business assurance activities that support the transition of new developed capabilities into production 
Defines and executes a balanced management methodology that is capable of organising a diverse collection of technical activities into a coherent workstream 
Liaises with IT Services to encourage process transparency, mutually-beneficial design and delivery practices, and a clear view of roles and responsibilities across the Product Development Pipeline 
Bonuses
Healthcare package
Healthcare package for families
Cold beverages
Hot beverages
Fruits
Snacks
Lunches
Conferences
Trainings
Books
Car parking
Bicycle parking
Shower
Chill room
Playroom for children
Integration events