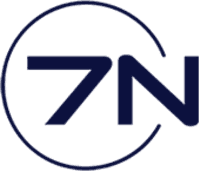 Warsaw

Technologies in the company:
Requirements
Experience level:
Senior
2-5 years of business and IT experience (2+ experience as IT PMO Specialist)
English skills on the upper-intermediate level
Higher education/ minimum engineer/ bachelor
Very good communication skills
Good coordination skills
Ability to work as a team member
Able to support the Project related admin tasks
Customer oriented
Ability to learn quickly new technologies and business processes
University working and thinking level
Degree in computer science or life science or comparable education/experience
Knowledge of relevant methodologies, technologies, languages, standards and processes
Adaptable to changing conditions and requirements
Creative, able to solve problems
Basic knowledge in Finances, Budgeting and Planning
Technologies
Necessary on this position:
Project you can join
RESPONSIBILITIES:
Delivery Management (Key Milestones Tracking, Portfolio Compliance, etc.)
Finance (Forecast, Accruals, Cost Tracking etc.)
Reports and KPIs (Financial Reports, Progress Reports, Team Reports, KPIs Reporting, etc.)
Resources Management (Tracking and Reporting)
Work time division
Monitoring project profitability
Contract guidelines preparation
How we manage our projects?
Methodology:

SCRUM

Project management software:

JIRA
Opportunity to change between projects
Toolset
Laptop
PC
Additional monitor
Headphones
Personal container
Phone
Freedom to pick your tools

Operating system
Work environment
Tech supervisor
Open space
Separate rooms
Dress code
Flexible working hours
Bonuses
Healthcare package
Healthcare package for families
Leisure package
Leisure package for families
Conferences
Trainings
Books
Shower
Chill room
Playroom for children
Integration events