Strengths
Verified by Bulldogjob
Satysfakcja osób, z którymi rozmawiałem, wynika głównie z rozwiązywania problemów ze skalowaniem. To jest również bodziec do rozwoju, źródło wyzwań.
Adam Kukołowicz, CTO Bulldogjob
Learn more about Top Tech Employer.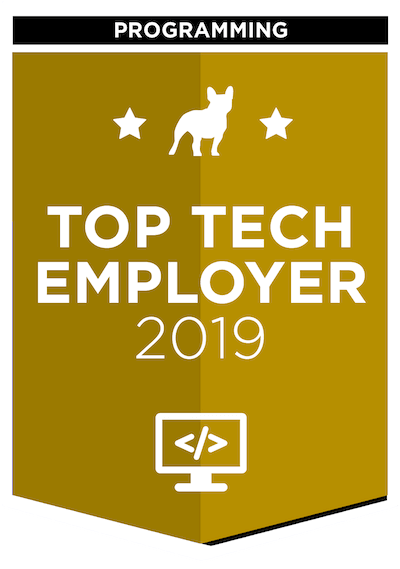 About us
Our goal is to fully democratize international e-Commerce, making it possible for any company, small or large, to offer their products worldwide while providing superior customer service.

We are always keen to meet energetic and talented professionals who would like to join our team. Please send your CV across to joinus@webinterpret.com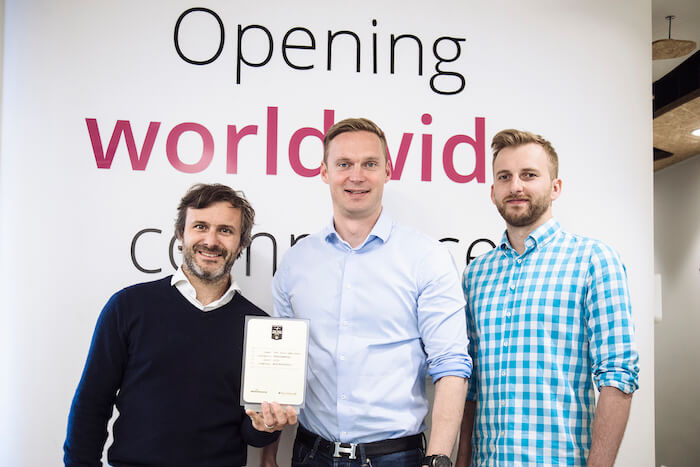 Webinterpret founders - Benjamin Cohen and Patrick Smarzynski - receiving the Top Tech Employer Award from Adam Kukołowicz (Bulldogjob CTO)
webinterpret.com/careers
Technology radar
ADOPTED
Python
PHP
JavaScript
React
Pokaż pozostałe
Symfony
Google Cloud Platform
AWS
DATA SCIENTIST
What I like about working at Webinterpret is that people really care. They care about the company and about each other. Together, we play for the same team.
DEVELOPMENT MANAGER
Finally, a place where you can truly spread your wings. Webinterpret offers broad possibilities of professional growth and development. Our purpose is to support the individuality and creativity of each and every employee. Your growth is our growth.
SOFTWARE DEVELOPER
I started six years ago when there was only one app and one dev team, now I'm part of globalization team that is developing more than 15 apps.
Version control Git
Style guide
Code review
Pair programming
TDD
BDD
Knowledge database
Static code analysis
Code metrics
Unit tests
Integration tests
System tests
Performance tests
Manual testing
Test automation
CI
Pentests
How we manage our projects?
Who makes architectural decisions?
Architect
Who makes technology stack decisions?
Architect, Developers
Project management software
JIRA
Laptop
Additional monitor
Headphones
Windows
Linux
OS X
Personal container
Freedom to pick your tools
PC
Phone
Tech supervisor
Open space
Flexible working hours
Separate rooms
Dress code
Healthcare
Healthcare package
Healthcare package for families
Kitchen
Cold beverages
Hot beverages
Fruits
Snacks
Development
Conferences
Trainings
Books
Other
Shower
Chill room
Integration events