To use, or not to use Axure?
A few observations on prototyping tools, and one of the most popular: Axure.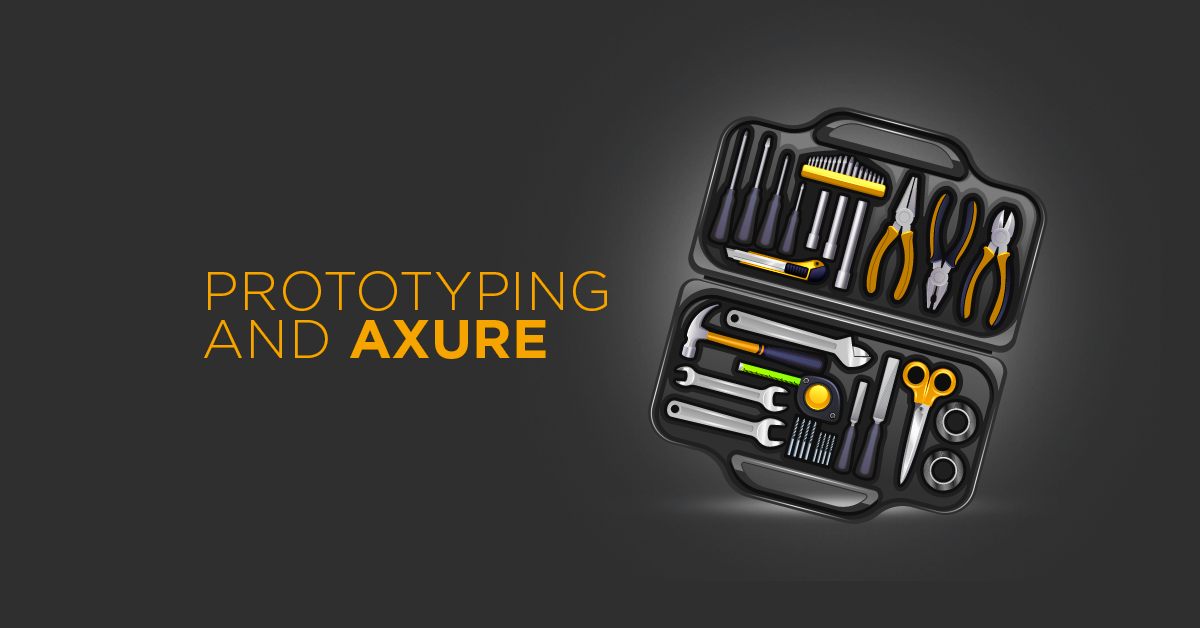 There are many apt objections against Axure. Responsiveness is key nowadays, and in this case, it's hopeless. Likewise, designing mobile apps, and it's really just the tip of the iceberg. That's why I decided to abandon Axure several months ago... and I still use it. Why?


Freelance UX/Service Design Consultant Wojtek Kutyła states:
Now nobody I know uses Axure, nor the vast majority of organizations I collaborate with (...). Is it worth learning, and knowing how to use it? Five years ago, I'd say »Yes«. Today, I rather recommend learning how to reasonably use HTML. And understanding that a good UX designer doesn't need to perfectly know how to prototype is the best thing to do.

I try to verify a product with its users as soon as possible. I test it with RITE method. It means the project often changes, and the time for adjustments is scarce.

With my determination to leave Axure in mind, I tested the following solutions:
Sketch + InVision

I adore Sketch. When it comes to UI's visual side, Sketch is second to none. And even though it works great with InVision, the detail of interaction is too small. It impedes carrying out the tests on part of the elements that can be essential to the quality of user experience.
HTML  prototype

Theoretically, the best solution. Full flexibility, and the code that is written can be used during the following stages. It didn't work for me, though. A prototype wasn't ready on time, and… Axure came to my rescue. As far as code reusability is concerned: a prototype made quickly usually needs to be rewritten. And focus on code quality considerably prolongs the time of its creation.

Despite its shortcomings, Axure still proves to work the best - enables to make quite advanced (when it comes to interaction) and realistic prototypes in a short time.


Seek, discover, change
So do I recommend Axure? Not necessarily. I always make efforts not to advocate specific tools. Perfect solutions don't exist, and something that works for one projects (or organization) might fail miserably in another.
The problem starts when we uncritically employ a given solution, even if it doesn't fulfil its function anymore.
Design challenges are similar to renovation works. A screwdriver (Axure) might be extraordinarily useful but it doesn't mean it's advisable to use it when we hammer a nail (designing mobile apps). Let's grab a hammer, then (e.g. Marvel or UX Pin).
The more tools in our design toolbox, the easier it is to choose a suitable solution. And to do the job quicker, better, and more efficiently. It refers not only to the prototyping tools, but UX tools in general. A good UX designer has to continuously seek the new methods that could make his work more effective. So instead of pondering the question "Is it worth to spend my time on learning a new program?", install a trial and change its pros and cons yourself. That's the only way to evaluate whether it's useful for you.


Employer's requirements
That's the problem of many budding designers. Some of job offers include the names of specific applications that a candidate should be familiar with - Axure being among them. I get the impresion that "knows Axure" as a rule means simple "knows how to create mockups and prototypes." Develop your design skills and the ability to visualize your ideas, not clinging to a particular tool. Even a top-notch command of software will not make you a good designer.

And specialist working with e.g. UX Pin will painlessly switch to a different tool.
P.S. Currently, I mostly do my designs with  Sketch (graphics), Axure (quick prototyping, diagrams) and Framer (detailed interactions, mobile interfaces.)