Why job offer spreads are a blague and how to deal with that
Check how the EU relates to the clarity of remuneration and what it looks like in Poland. Find out what really affects the amount of future salaries of candidates.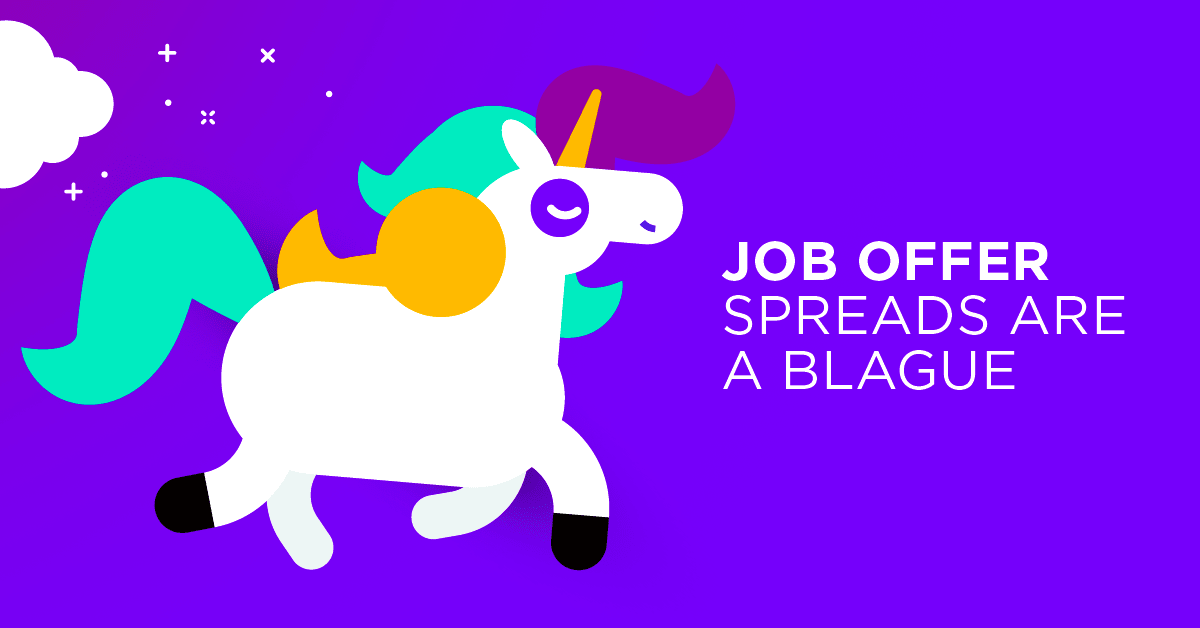 Before you fire off your righteous indignation, give us a chance to give you some arguments.
We are your everyday liaison (the specialists who know their job inside out) with the companies that need a team of people who will get their head around the small and big projects. We are in regular contact with both "camps", so we are trying to meet your mutual expectations. Here are the factors to consider when determining a future employee's salary.

Determining the salary spreads from the employer's perspective requires:
determining rates that are appropriate to the expectations presented in the job offer,
considering the type of contract,
adjusting amount of money according to the region where the work will be performed,
addressing the market situation,
considering the company's payroll policy,
the identification of potential bonuses and the conditions for receiving them,
including benefits that are "included" in the salary,
differentiators in comparison to other companies like — atmosphere, values, projects, or frequent integrations maybe,
requires determining the time for paid leave (after all, it may be more than the code 26 days) and specifying how it will be funded,
requires support for family benefits such as nursery/pre-school co-financing, or self-arranged countryside holiday etc.

If these are not convincing enough arguments, keep in mind that it is good practice to indicate the spreads as the difference of about 20% between the minimum and maximum rate provided for the position.

What does an employer consider when negotiating terms with a potential employee?
employee work experience,
proven skills,
additional skills useful for the company,
potential deficiencies/costs of additional training for the employee,
investment in preparing the workplace in relation to the employee's expectations (e.g. equipment),
the candidate's individual negotiation skills,
a real need to hire a particular specialist because he or she is simply perfect for the team,
contenders and their skills/salary etc.,
determining if it is an exclusive job or just a project,
the employee's real interest in the company - whether they want to be part of it, etc.

Of course, we have only listed the most common ones. The truth is, it is only after a conversation, when you get to know each other and know what you expect from each other, that you can talk openly about money. It is often the case that it is not until you finalize the cooperation agreement that you find out the final amount that the company is able to pay for your services. The situation can change dynamically, and you may end up with another team because your skills will be more useful there. 
With the above factors in mind, do you still think spreads are necessary? Do you really need this decoy? Does it make sense if it still doesn't reflect the actual salary that you are still bargaining for in the next stages of qualification? We are curious to see your standpoint in this matter in the comments below

How to estimate your skills and value in the job market?
Virtually every job interview regardless of industry will ultimately ask this question. 
"How much do you want to earn?"
It goes without saying that when you change jobs, you are always looking to gain something from it — a higher salary, new challenges / skills, or better growth prospects. But how can you determine the minimum that will allow you to support yourself at an optimal standard of living and the maximum that you are able to squeeze from your employer? Let's start with the basics.

Minimum wage
Define what your monthly expenses are (it's best to look through a 12-month perspective) and how much you need to have in your account to survive "to the first".
PS: consider galloping inflation and announced utility increases in this count.
Then define what your optimal earnings would be, so you could estimate your negotiating margin — remember to have an additional safety buffer around an extra 10%. What is interesting in the final negotiations, some arguments may come in handy — proving that you're serious about the subject?

You know what you want, but can you demand that much?
Here you need to get an idea of what the market is like at the moment, and how much your skills and experience may be worth. The Bulldog Guide will help you with this. It's a tool that works within your candidate profile so you can check:
how the spreads in job offers differ from real salaries in companies,
how IT salaries change depending on seniority,
what are the IT salaries like in your position.

All of this based on Polish IT Community Report 2022
And this is just the beginning! We want Bulldog.Guide to become a practical guide for you so that you can rationally plan your career. Not based on guesses and conjecture, but hard data about the IT industry. 
This is where we make a special request to you, dear reader. We look forward to your feedback! We will provide you with more information that can be interesting for you. All you have to do is signing in, checking out what's already on Bulldog.Guide and letting us know what you think about that. We'll take even the harshest criticism on the chin if it will give you the information you really need over time to make important career decisions.


Check our Polish IT Community Report 2022 and compare your situation with other professionals similar to you.
Check our Job offers and find jobs that match you.