Security is a global organization within Group Technology Infrastructure and Security Engineering. Our services focus on access management for applications and infrastructure, identity management for users, directories, detecting/preventing measures for cyber threats, and exchanging/storing data securely. We provide consolidated and reliable security services that implement secure design principles, and create best-fit solutions.
You'll be working as part of our global Infrastructure Vulnerability Management team. As a Tech Business Analyst, you'll play an important role in ensuring the on-going cyber-security of our Client. We offer flexibility in the workplace and equal opportunities to all our team members.
Our team is global, diverse and collaborative as we work across organizations to keep our technology, applications and the businesses they support secure.
Do you have the know-how to apply business analysis techniques to deliver Cyber-security projects in Vulnerability Management area? Are you a committed and visionary team player with an analytical and logical mind-set? Are you motivated to work in a complex, diverse and global environment?
We're looking for a Tech business analyst to:
engage with colleagues at all levels to meet business requirements
translate business requirements into technical documentation
collaborate with technologists to drive delivery
conduct as-is and to-be impact analysis
contribute to reduction of all security and operational risks, in line with policies and standards
identify opportunities to improve our processes, tools and reports
MUST
Ideally 5 years of experience in applying business analysis techniques, preferably in IT Security or infrastructure projects (Vulnerability/Patch Management area preferred).
Experience managing Business and Technical Requirements from initiation to final implementation
Experience with data analysis - proficiency with Excel is a must
Experience with Business Process analysis (documentation of as-is and to-be processes, process improvement).
Ability to work independently on assigned tasks and driving them from start to completion.
Ability to challenge and propose possible improvements (in various areas, e.g. process, reporting)
Ability to explain complex concepts in a clear and concise manner
Use to work with stakeholders on different levels of the organization, including managers
Use to work in a demanding and variable environment
Excellent written and verbal communication skills
Fluent in English
NICE TO HAVE
Experience with dedicated tools (e.g. Alteryx) is a plus.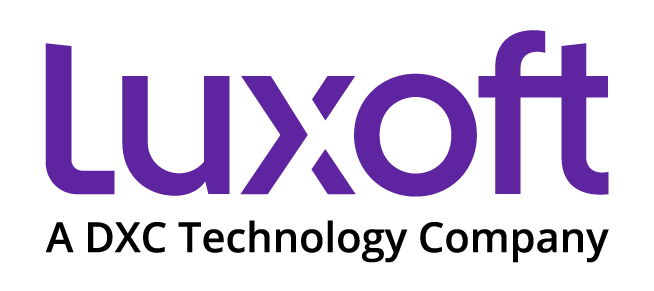 Luxoft, a DXC Technology Company, is a global digital strategy and software engineering firm with about 18,000 international employees within its 44 offices in 21 countries. It is headquartered in Zug, Switzerland. 
In 2000, Luxoft was established in Moscow under the direction of Dmitry Loschinin. In 2008 it acquired ITC Networks in Bucharest. In 2013, Luxoft was listed on the New York Stock Exchange, following an initial public offering of 4.1 million shares at $17.00 per ordinary share.  
In January 2019, Luxoft was acquired by U.S. company DXC Technology. Luxoft partnered with LG Electronics to create a next-generation Autonomous Mobility concept vehicle that integrates consumers' personalized digital lifestyles into a driving experience. Luxoft enabled Switzerland's first Blockchain based e-vote platform with the City of Zug and Hochschule Luzern's Blockchain Lab.
Luxoft, a DXC Technology Company is a world-renowned company. It has been present on the Polish market for over 11 years. We have offices in Krakow, Warsaw, Wroclaw, and Tri-City. We employ almost 2,000 experienced experts carrying out projects for over 40 clients from the financial, automotive, medical, tourist industries, etc. We work for many international clients, including the USA, Great Britain, and Switzerland.
So far, Luxoft Poland has made a name for itself as a company that offers work on innovative projects, we offer various experiences in the field of IT, opportunities for rapid development, an extensive training program, and attractive benefits for employees.
At present, 62% of Luxoft Poland employees come from Poland, and 38% from around 50 countries, including Ukraine, Brazil, Russia, India, Belarus, Turkey, Spain, Portugal, Italy, Romania, USA, etc.
At Luxoft, a DXC Technology Company, as much as 85 percent of employees are experts with the "Senior" experience level, with at least five years of experience. We care about our employees, so every day we try to provide them with the best possible conditions for work and development.
Technology is our passion! We focus on top engineering talent means that you will be working with the best industry professionals from around the world. Because of that, Luxoft is a global family with an epic atmosphere – we love what we do!