Java Developer
---
Project description
Our solutions are based on microservices architecture using the newest technologies, such as: Java 8 (or Java 11), Spring Framework, Akka, Netty, Cassandra, Redis, Docker, Kubernetes. Working in our team is about developing and maintaining many components, delivering clean and effective code and writing tests. We place emphasis on quality of our solutions, we apply code review and automation tests. Our components are implemented in M2M (Machine 2 Machine) for telco operators. They are responsible for service and delivery of telecommunication connection for Internet of Thinsg (IoT).
Who we're looking for?
How we work?
How we manage our projects?
Who makes architectural decisions?
zespół
Who makes technology stack decisions?
zespół
Concurrent projects per team member?
1
Freedom to pick your tools
Work environment
7:00 - 18:00
Office hours
Bonuses
Traning
Trainings
Trainings
Trainings
Parking
Bicycle parking
Car parking
Other
Shower
Chill room
Integration events
Get to know us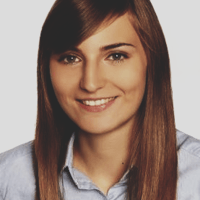 Check out similar job offers