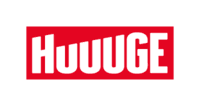 Requirements
Experience level:
Mid
Experience in a similar position min. 3 years / 5 years (Senior)
Great C# programming skills
Knowledge of ASP.NET / ASP.NET Core
The ability to code in JavaScript and familiarity with Angular framework (version 7 / 8 )
Experience with relational databases (MySQL, PostgreSQL)
The ability to use version control systems (GIT)
Code debugging / optimization skills
Effectiveness in performing assigned tasks
Inter-team communication skills
Creative thinking in problem-solving
Openness to experimenting with new technologies and methodologies, as well as a willingness to grow
Nice to have:
Knowledge of DDD and Clean Architecture
Experience with NoSQL databases (Redis, MongoDB)
Knowledge of Angular (preferred), React or Vue.js
Knowledge of Docker platform and CI / CD technologies: Teamcity, Rancher, Kubernetes 
Experience with Scrum, DevOps methodologies
Experience with communication using WebSockets (SignalR)
Experience with AWS
Experience with encryption techniques and web safety measures
Experience working in TDD and knowledge of testing frameworks (xUnit)
Knowledge of Linux
Knowledge of Design Patterns
Technologies
Necessary on this position:
C#

ASP.NET

or

ASP.NET Core

JavaScript

Angular

MySQL

PostgreSQL

Git
Nice-to-have:
Redis

MongoDB

React

or

Vue.js

Docker

CI, CD

AWS

Linux
Project you can join
Huuuge Games — We're a global, fast-moving hyper-growing free-to-play game developer & publisher on a mission to empower billions of people to play together.
Join Huuuge Games and get your ticket to take part in one of the greatest stories ever told in gaming. Team Huuuge is all about making truly social mobile games, and people who love games and dream about building experiences enjoyed by millions around the globe are who we are looking for.
What makes us special is our company culture. We worship everyday learning and playing together as a team of teams. People who are humble and hungry to learn are the ones Huuuge Games is looking for. Want to Play Together in Team Huuuge? Join us!
Your responsibilities:
Creating and developing tools for game management
Designing and implementing communication with external services
Estimating the time required for given tasks and completing them in said time
Preparing technical documentation for the tools you create
Bonuses
Healthcare package
Healthcare package for families
Leisure package
Leisure package for families
Cold beverages
Hot beverages
Fruits
Snacks
Lunches
Adaptation tips
Language courses
Temporary housing
Help finding an apartment
Visa Services
Sign up bonus
Flight ticket
Money for moving expenses
Conferences
Trainings
Books
Shower
Chill room
Playroom for children
Integration events