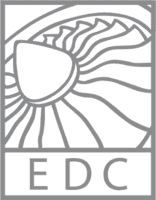 Warsaw

Technologies in the company:
Requirements
Experience level:
Senior
BS in Computer Science, Electrical Engineering, or Computer Engineering
Extensive experience in Java 8+
Familiarity with Spring framework (core, boot, security, data)
Knowledge of standard dev tools (maven, gradle, git)
Basic knowledge of SQL and database related topics
Hands on experience with microservice architecture
Familiarity with cloud infrastructure providers like Cloud Foundry / AWS
Awareness of TDD methodology, development automation, CI / CD concepts, standard tooling (junit, mockito)
Previous experience with Agile / Scrum methodology or willingness to work in such
Additional experience on Javascript / Typescript is a plus
Good knowledge of English
Technologies
Necessary on this position:
Java

Spring

Maven

Gradle

Git

AWS

SQL

MySQL

TDD

CI

JUnit

Mockito
Nice-to-have:
Project you can join
Software solutions we deliver are supporting GE and its customers. You will create applications for aviation and power industry engineers which have a huge impact on managing the production of engineering parts. You could also support local web solutions, such as applications for business projects management.
You will work on:
Applications and tools development to fulfill specific business needs and requirements following best industry standards
Collaborating with system engineers, analysts and stakeholders on a daily basis to clarify requirements and align expectations for created software with ongoing progress
Breaking down problems and estimate time for development tasks
Providing support and mentoring team members
Demonstrating the ability to make informed technology choices after due diligence and impact assessment
Helping in designing interfaces and information exchange between modules. Serving as subject matter expert (SME) on one or more major modules
Driving design reviews, defining interfaces between code modules, and applying existing technology to designs
Assessing application performance and optimizing/improving it through design and best coding practices
Bonuses
Healthcare package
Healthcare package for families
Leisure package
Leisure package for families
Cold beverages
Hot beverages
Fruits
Snacks
Lunches
Conferences
Trainings
Books
Car parking
Bicycle parking
Shower
Chill room
Playroom for children
Integration events