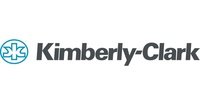 Requirements
Experience level:
Mid
Bachelor's degree and 5+ years relevant IT and Scrum Master experience
Demonstrated success in a scrum master role for 3+ years for a software development team
Proven skill in facilitation, continuous improvement, empowerment, transparency and servant leadership
Has relevant business and application domain knowledge in their expected area (e.g. Finance, Supply Chain, HR/Legal, Marketing, Sales). 
Experience with Clarity or other project management suites is required
Experience with various Agile approaches – Kanban, Scrum, XP, etc.
Experience with Jira or other relevant agile tools is preferred
Knowledge and experience with multiple Agile techniques, User Stories, TDD, DevOps/Continuous Integration, etc.
Technologies
Necessary on this position:
Project you can join
Job Description
EMEA Scrum Master- Engineering & Applications
A fantastic opportunity has arisen to join the Kimberly Clark brand new Global Digital Technology Centre in Krakow as
Scrum Master
You will own important work that will enable our organization to succeed in Europe, the Middle East and Africa and globally.
If original thinking and a passion to build something new inspires you, come unleash your power at Kimberly-Clark!
The Engineering & Applications Team is the IT Engine that delivers compelling and robust capabilities, products, and solutions to Kimberly-Clark's business and IT by focusing on cost savings, business growth, as well as connecting with partners and customers.
As part of this team, the Scrum Master could align to one or more Product Portfolios within a business function (e.g. Finance, Supply Chain, HR/Legal, Marketing, Sales). 
The Scrum Master will coordinate various scrum activities and ceremonies, support / serve the core Agile team and Product Owner, provide guidance in scrum leading practices, and communicate and resolve team impediments.
Duties and Responsibilities:
Guides team through sprint planning and execution
Facilitates scrum ceremonies (Planning, Retrospective, Demo, Pre-planning, Stand-ups, Affinity sizing etc.)
Supports Product Owner in creation, refinement, prioritization of the backlog elements and release planning
Participates in scrum-of-scrums and discusses internal dependencies
Recognizes, raises, and removes impediments proactively that prevent team from achieving sprint goals
Drives continuous improvement of team to ensure that teams are always exploring on how to deliver value earlier and more often with higher quality
Prioritizes workload and ensures appropriate sizing and standardization of user stories
Determines the workload for the team and proactively manages the timeline and backlog on an ongoing basis
Assesses the maturity of the scrum teams and helps the team mature at a pace that is sustainable and comfortable
Provides agile team start-up coaching
Tailors process for efficiency based on empirical learning
In addition to traditional activities, the Scrum Master will also spend approximately 10% - 20% of their time performing project administrative activities including, but not limited to:
Reporting on overall delivery status to program leadership and various stakeholders
Maintaining cost plan and financial details
Ensuring monthly estimates of costs, schedule, scope and resource requirements are agreed and maintained
We offer:
Working for the global organization, with a long history and a great corporate culture that focus heavily on its people development
An opportunity to take part in a digital transformation working with the newest, cutting edge technologies on solutions for the whole EMEA region
Attractive employment conditions:
- competitive salary
- benefits package, 
- private health care,
- premium brand-new office in the centre of Kraków,
- flexible work,
- great atmosphere
Possibility to work in an international team with the best IT professionals from all over the world
Bonuses
Healthcare package
Healthcare package for families
Leisure package
Leisure package for families
Cold beverages
Hot beverages
Fruits
Snacks
Lunches
Adaptation tips
Language courses
Temporary housing
Help finding an apartment
Visa Services
Sign up bonus
Flight ticket
Money for moving expenses
Conferences
Trainings
Books
Shower
Chill room
Playroom for children
Integration events