Technology Graduate Programme for Analyst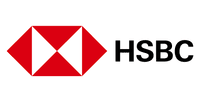 Technology Graduate Programme for Analyst
Perfect Start- Great Graduate Programme
HSBC Service Delivery (Polska)
---
Project description
Graduate Programme additional benefits:
two-year career path perfectly planned,
training in various locations around the world, the best specialists (Mobile, API, Cyber Security, Python, Machine Learning and many more)
Global Hackathon
Personal mentor
Constant support of the tech buddy
Global Graduate Induction (great five-day event)
Coursera, LinkedIn Learning, Udemy, Degreed, HSBC University
About Programme:
It's a world of opportunities and the freedom to create your own. Our two-year rotational programme will see you developing solutions at the forefront of technological advancements. Cloud. Cybersecurity. Artificial Intelligence. Data. These are just some of the technologies you'll work with. This is how you'll improve the way we serve customers. It's how you'll transform us and our future. 
Your role:
Make technology work harder to make life simpler. Find ingenious ways for it to make banking better, faster and easier for customers. Keep their money safe and their data secure.
This will mean building relationships across HSBC Technology and the bank, getting to know the business and understanding how technology can progress it. Sometimes, this will demand hands-on involvement in designing and developing the solution. You could be overseeing production of that solution and working directly with the end user. Whatever role you take on, you'll have the mix of technical and interpersonal skills necessary to get the job done. Our technologists solve problems by innovating. You'll touch on everything – from cybersecurity to data to cloud to artificial intelligence. What you do here is all about finding new ways to apply the latest technologies. To push the boundaries of what's possible. To be curious and experiment. To deliver better every day and never stop learning.
This will equip you with the impressive technical capabilities and core leadership skills you need to progress. Where they take you will be up to you. Whichever path you decide to pursue, know that we'll empower you with a wealth of learning opportunities, including providing support through our Technology Academy.
In time, you could progress to become a member of our Global Technology Leadership team. This means where you go next will be directing where we go next.
We're looking for top talent:
True technologists are innovative and curious. You'll combine a thirst for knowledge with the resourcefulness to seek it out, be that in others or elsewhere.
We particularly want to hear from:
Innovative and creative thinkers who challenge themselves and each other, push the boundaries of thinking, share knowledge and explore new ideas
Analytical problem solvers who can overcome complex challenges using data and logic
Collaborative people who work with colleagues and clients to achieve their goals
Commercial minds who understand anything we do is about improving something for our customers.
If you have a passion for tech, your career here will be all about indulging in it.
About Recruitment Process:
Submit your application, take our online immersive assessment, do a job simulation to learn more about working at HSBC Technology, and complete our technical assessment. If you're successful, you will be invited to take part in an assessment centre. Let us know if you need any assistance before your assessment.
You can join to:
CMB:
HSBC's Commercial Banking (CMB) ambition is to become a data-driven commercial bank. CMB IT Poland provides tools and processes enabling user-friendly, real-time 360° customer view across multiple use cases and data domains (eg customer, product, payment, data). Krakow team delivers cross functional capabilities:
Key areas: Big data, analytics, machine learning, google cloud platform, micro services, APIs, UIs
GBM:
In Global Banking & Markets IT we use technology to power up the investment bank of HSBC – the business generating millions of transactions across a range of financial markets. The IT teams design and develop systems covering all aspects of fair and open trading between institutions, governments and international companies. We emphasise small Agile teams with strong ownership of the application lifecycle and product development. The teams in Krakow deliver iteratively a working piece of product, being responsible for everything from the requirements to the development and running it in production. If we build it, we own it.
Our tech stack: Java (currently 8-11), Scala, Spring, Spring Boot, Hibernate, REST Webservices,
Apache Spark, Apache Kafka, Kotlin, C#.NET, Winforms, Python, Clojure, JavaScript, HTML5, CSS3, Angular (5-7), Vue.js, React, KDB/Q, PostgreSQL, Oracle, NoSQL, MongoDB, Cassandra, Hadoop, Jenkins, Teamcity, Ansible.
Key areas: microservices, cloud, DevSecOps, big data, automation, CICD, real-time data processing
Cyber Security:
HSBC continues to strengthen its business and technical controls in order to prevent, detect and respond to cyber threats. These include advanced malware, data leakage, infiltration of payments systems and denial of service attacks. Cybersecurity Poland consists of two teams: Cybersecurity Technology and Cybersecurity Operations. First works on providing right tools, procedures and appropriately handles technologies, while the second deals with occurring threats 24/7.
Key areas: cloud security, mobile, mainframe, network security, change and controls management, threat hunting, encryption & masking, vulnerability management
Who we're looking for?
We're looking for candidates with a keen interest in technology, preferably with a degree in Computer Science or other undergraduate/postgraduate degree that includes Technology-related modules, such as Engineering and Mathematics.
You should be curious about technology and have a genuine interest in themes such as digital, analytics, cloud or cyber. You will be asked to complete a technical assessment as part of our recruitment process. We're particularly keen that you demonstrate knowledge of one or more of the following disciplines: data science (including analytics, machine learning, and artificial intelligence), cloud technologies, modern programming languages (e.g. JVM-based, JS frameworks), open source development, *nix, non/relational DBs, mobile development, cybersecurity, SRE and DevOps patterns, DLT, crypto currencies.
Find out more
https://www.hsbc.com/careers/students-and-graduates/graduate-opportunities/technology-graduate-programme
Bonuses
Healthcare
Healthcare package for families
Healthcare package
Life insurance
Medical consultations in our office
Employee assistance programme
Leisure package
Free sport clubs
Fitness, yoga and massages in office
Multisport card
Traning
Conferences
Trainings
Books
In-house language courses
Financial and technology academy
Access to leading e-learning platforms
Parking
Car parking
Bicycle parking
Other
Shower
Chill room
Integration events
Additional leave for volunteering
Check out similar job offers