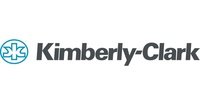 Requirements
Experience level:
Mid
A Bachelors of Computer Science or a related field is required
3-4 years of IT experience in the development of scalable consumer facing digital solutions (consumer websites, web applications, mobile sites etc) in NET/ C# / MVC with a key focus on performance, security, and scalability
2-3 years of hands-on Sitecore solution development experience with Sitecore versions 7.2 or higher required, experience upgrading consumer facing websites from Sitecore 7.x to Sitecore 8.x or 9.x is a plus
Experience developing using the Helix design principles
Experience setting up Sitecore xDB and Personalization features in Sitecore is a plus.
Strong experience with one of the search technologies is desired: Coveo (On Prem, Cloud) OR SOLR OR Lucene
Sitecore Professional Developer Certification is a plus
Good insight with front end development using JavaScript (jQuery plus Node, Angular, or React), CSS, and HTML required
Technologies
Necessary on this position:
Project you can join
Job Description
The Consumer and Marketing Technologies Department is the IT Engine that delivers robust solutions to Kimberly-Clark's marketing teams by working with the appropriate internal and external resources including vendor partners. 
Our goal is to deliver innovative, efficient and cost-effective solutions to meet enterprise needs thereby driving business growth and profitability. 
The Sitecore Developer is responsible for developing and enhancing Sitecore CMS templates and components for regional and global websites that drive consumer engagement for Kimberly Clark.
Key Accountabilities:  
Design, develop and implement new templates, components, and responsive web pages/sites in Sitecore to support the expansion of the core Sitecore platform 
Work closely with the Digital Producers and/or Marketing organization on the implementation of new capabilities including Sitecore WEM Platform, Sitecore Content Management Solution etc
Carry out the development of the assigned project adhering to the engineering standards/best practices, security, committing to the agreed timeline, and ensures quality metrics are met
Integrate internal and external applications using APIs
Prepare technical and other documents related the core platforms as required
Perform technical onboarding of the new employees or Agencies on the core platform
Share new tools, technology standards, and technical learnings on Sitecore CMS platform with the engineering teams
Bonuses
Healthcare package
Healthcare package for families
Leisure package
Leisure package for families
Cold beverages
Hot beverages
Fruits
Snacks
Lunches
Adaptation tips
Language courses
Temporary housing
Help finding an apartment
Visa Services
Sign up bonus
Flight ticket
Money for moving expenses
Conferences
Trainings
Books
Shower
Chill room
Playroom for children
Integration events