IT Helpdesk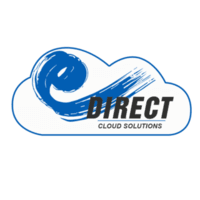 IT Helpdesk
E-Direct Cloud Solutions
---
Project description
Job Description:
The Desktop Engineer's primary responsibility is to manage end user computing environment. Position will serve as a SPOC for end users to receive support and maintenance within the organization's desktop computing environment which includes installing, diagnosing, repairing, maintaining, and upgrading all PC hardware and equipment to ensure ideal PC performance. The nature of work involves by providing support in person, by telephone, or via e-mail, wherever it's applicable.
Duties and Responsibility:
Install, configure, test, maintain, monitor, and troubleshoot end-user workstations and related hardware and software in order to deliver required desktop service levels.
Collaborate with LAN technicians/network administrators to ensure efficient operation of the company's desktop computing environment.
Provide hands and eyes support for internal specialist IT support teams (including Network, IT Security, Server, Voice, and Asset Management teams).
Where required, administer and resolve issues with associated end-user workstation networking software products.
Receive and respond to incoming calls and e-mails regarding desktop problems.
Develop and maintain an inventory of all monitors, keyboards, hard drives, modems, network cards, licenses used and other components and equipment.
Vendor Management: if necessary, liaise with third-party support and PC equipment vendors.
Antivirus Management: Diagnosing & rectifying any virus problems that can be fixed by the antivirus tool.
Performs general Preventative maintenance tasks on computers, laptops, printers and any other authorized peripheral equipment.
Provide First Level support for all location Servers and coordinate with respective teams for resolution.
Provide First level support for all Network devices for the location and coordinate with respective teams for closure.
Develop trends by monitoring and analyzing incoming calls, problems and support Requests.
Should carryout project Coordination and Movement activities.
Work Nature:
Occasional after‐hours and weekend support is required.
On-call Availability.
Willing to travel local based on the requirement.
Participate in project work as per the assignment.
Who we're looking for?
2+ years IT Work experience.
Bachelor's Degree in IT / Computer Science.
MCSA/MCSE or Cisco Certification is desirable.
Expertise in configuring, installing and troubleshooting PC systems, MS office applications and Network configuration.
Working knowledge on Remote Desktop and VPN.
Experience using administrative tools and knowledge of MS Active Directory, Exchange 2003, DNS, DHCP, TCP/IP.
Working knowledge of Ticketing systems such as Remedy / CA Unicenter is an added advantage.
Check out similar job offers