About project:
We're developing a strategic risk-management platform in one of the World's Top 10 Investment Banks. It is a mission-critical project for the Client because it enables large scale Monte Carlo simulations to forecast future cash flows of derivative trades and portfolios along with quantification of associated risks, which are used by Client's traders across the world. It is also used for Stress testing and runs hundreds of potential economic scenarios to confirm Bank's readiness for various business conditions to market regulators. Calculated exposures are used for Basel 3 reporting, RWA calculations, trading limits, valuation of Market and Credit risks etc. This platform performs overnight data loading and runs batch processing during the day to deliver data to downstream systems according to strict SLAs. It is also capable of intraday online calculations. This is a legacy platform to an extent, but we keep developing new components and modify existing ones, there is more development than support activities. Also, there is undergoing Automation program sponsored by Client's top management in order to bring platform to modern and automated delivery process. We strive to reduce manual work and bring best engineering ideas to life. Our team: We're part of Client's Risk Analytics IT department, there is around 80 Luxoft professionals organized into several cross-functional development and supporting teams. Team size is 8-10 people, with a Team Lead, .Net developers, Oracle developers, QA Engineers and System analysts. We generally follow 4 sprints development cycle, each sprint being 2 weeks, but team is free to adapt to their projects needs in terms of methodology and software development process. We value teamwork, as well as recognize individual contribution into success of the project.
Technology stack:
[Programming Languages] - 90% C#, 5% JavaScript, 5% (SQL, PL/SQL)
[IDE] - Visual Studio 2019, VS Code
[Frameworks] - .NET 5/6, .NET core, .NET framework, ASP.NET MVC
[Cloud] - Azure Provider, Azure Batch
[DB/BI] - MongoDB, MS-SQL BI (SSIS, SSAS)
[CI/CD/DevOps] - GitLab, Docker
Opportunities for you:
Become a valuable expert by delivering top-notch Investment Banking regulatory programs (SIMM, CCAR, FRTB etc.)
Grow as a seasoned professional by working on a complex business-critical platform, learn from a team of over 100 experts
Favorable environment for career growth, which depends on your career goals: develop your seniority / change into new technology / grow into management. Good ambitions are very much appreciated
Ownership, hardworking and efficient ideas are rewarded
Bonus program to acknowledge top performers
New technologies / tools / inventions are appreciated by Client
Become professional in risk-management systems, which is highly demanded on Investment Banking market
Get experience with high performance system using distributed calculations and cloud computing
Get experience in BigData, BI and Cloud
Large amount of training materials from Luxoft, sponsorship of Certifications
.NET
Agile
BDD
C#
Continuous Delivery
Continuous Integration
TDD
Utilize .Net C# to build backend system components to meet project quality expectations
Design and build micro-services and cloud native solutions
Analyze data, prepare automated reports
Leverage automated testing (unit tests, integration tests)
Follow DevOps culture
Enforce and follow policies and practices to guarantee the highest quality outcomes, suggest improvements
Deliver all types of needed documentation (architecture, design, how-to-s, checklists, deployment instructions), and care about the product delivery through all stages till the production.
MUST
3+ years in software development
Degree in Computer Science or relevant technical specialty
Strong knowledge of .Net/C#
Knowledge of design patterns and principals (OOP, GoF, SOLID, etc.) and ability to use them in practice
Practical knowledge of software development practices (TDD, BDD, xUnit patterns, etc.)
Understanding of Agile SDLC
Experience with source code control tools
Understanding of Continuous Integration and Continuous Delivery
Proven contribution to solution design, improving development processes, ensuring code quality etc.
Strong communication skills
NICE TO HAVE
Knowledge of React
Experience in enterprise-level projects
Experience in Big Data, DataBricks
Experience in MS Azure
Jira and/or GitLab
Implementation of multi threaded applications
Knowledge of Oracle SQL and PL/SQL and/or MongoDB
Experience in Investment banking, Financial services, payment systems, insurance, telecom domains
Experience working in international teams and direct client-facing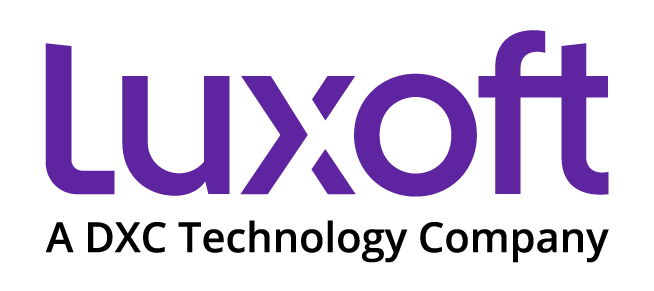 Luxoft, a DXC Technology Company, is a global digital strategy and software engineering firm with about 18,000 international employees within its 44 offices in 21 countries. It is headquartered in Zug, Switzerland. 
In 2000, Luxoft was established in Moscow under the direction of Dmitry Loschinin. In 2008 it acquired ITC Networks in Bucharest. In 2013, Luxoft was listed on the New York Stock Exchange, following an initial public offering of 4.1 million shares at $17.00 per ordinary share.  
In January 2019, Luxoft was acquired by U.S. company DXC Technology. Luxoft partnered with LG Electronics to create a next-generation Autonomous Mobility concept vehicle that integrates consumers' personalized digital lifestyles into a driving experience. Luxoft enabled Switzerland's first Blockchain based e-vote platform with the City of Zug and Hochschule Luzern's Blockchain Lab.
Luxoft, a DXC Technology Company is a world-renowned company. It has been present on the Polish market for over 11 years. We have offices in Krakow, Warsaw, Wroclaw, and Tri-City. We employ almost 2,000 experienced experts carrying out projects for over 40 clients from the financial, automotive, medical, tourist industries, etc. We work for many international clients, including the USA, Great Britain, and Switzerland.
So far, Luxoft Poland has made a name for itself as a company that offers work on innovative projects, we offer various experiences in the field of IT, opportunities for rapid development, an extensive training program, and attractive benefits for employees.
At present, 62% of Luxoft Poland employees come from Poland, and 38% from around 50 countries, including Ukraine, Brazil, Russia, India, Belarus, Turkey, Spain, Portugal, Italy, Romania, USA, etc.
At Luxoft, a DXC Technology Company, as much as 85 percent of employees are experts with the "Senior" experience level, with at least five years of experience. We care about our employees, so every day we try to provide them with the best possible conditions for work and development.
Technology is our passion! We focus on top engineering talent means that you will be working with the best industry professionals from around the world. Because of that, Luxoft is a global family with an epic atmosphere – we love what we do!