Project description
We are looking for an experienced Security Engineer who will join our team and provide guidance, consultancy and experience in dealing with security related concepts and issues in all of our projects at all stages of development.
Your tasks
provide advice on newest security trends, weaknesses and mitigations
research and deploy new security solutions, maintain existing as well as develop new documentation for project related security
lead and execute hands-on penetration tests of our products and systems
remediate and lead post-mortems on security-related issues
troubleshoot issues across the whole stack (network/software/hardware) and provide with solutions based on root causes
Who we're looking for?
Our requirements
are an advocate of "Security by Design" approach
understand a wide range of security concepts & standards
have experience in performing and documenting penetration tests
are able to analyse risks, threats and vulnerabilities
have experience in providing security expertise
have strong GNU/Linux knowledge and experience
have strong TCP/IP networking knowledge and experience – especially Internet protocols (HTTP, DNS, SMTP, NTP, etc.)
have experience with cloud environments
have ability to communicate complicated security topics in simple terms
are comfortable with software and hardware firewalls
are comfortable with shell and scripting languages (bash, python, ruby, etc.)
can efficiently use a wide variety of open source technologies and tools
Nice to have
earned OSCP certification
experience with Kubernetes & Google Cloud Platform
proficiency in the containers security area
expertise in the embedded security area
thorough understanding of cryptography
fluency in the application fuzzing and web application attacks
experience with the advanced password attacks
experience with BurpSuite/Owasp/WhiteSource ZAP
deployed, configured and managed SOC solutions (IDS/IPSes and SIEMs)
found a vulnerability and have an CVE number assigned to it
experience using Kali Linux/Parrot OS
experience playing CTFs
How we manage our projects?
Who makes architectural decisions?
architect, team
Who makes technology stack decisions?
architect, team
Project management software
JIRA
Opportunity to change between projects
Freedom to pick your tools
Healthcare
Healthcare package
Healthcare package for families
Kitchen
Cold beverages
Hot beverages
Fruits
Lunches
Snacks
Traning
Conferences
Books
Trainings
Parking
Car parking
Bicycle parking
Other
Shower
Chill room
Integration events
Recruitment process
- 14 days
remote interview with manager and recruiter
technical interview with team member
Get to know us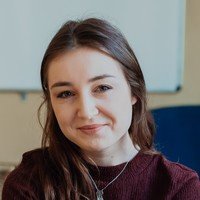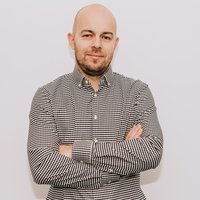 Check out similar job offers