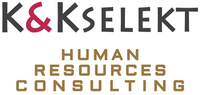 Rzeszów

Technologies in the company:
Requirements
Experience level:
Senior
Experience leading a global multi-national organization with at least 1000 end users.
College Degree in computer science, information sciences or related field and 5-7 years' experience OR 7-10 years' relevant experience with 2-3 years in IT Management.
Exceptional knowledge of computer hardware.
Proven experience in systems and design within a global enterprise.
Solid grounding in core enterprise tools such as Microsoft SCCM.
Experience with technologies such as RDS, VDI, Flexera Application Packaging, PowerShell, VBS, WMI, Group Policy Administration, MBAM, etc.
Demonstrated progressive experience in the management of a technical support team.
Proven project planning and management experience leading large projects.
Exceptional analytical, conceptual and problem-solving abilities.
Strong interpersonal and consultative skills, ability to maintain a high level of employee morale within team.
Full professional proficiency in English language is required.
Technologies
Necessary on this position:
Windows Server

PowerShell

Microsoft SCCM
Nice-to-have:
Project you can join
Responsibilities:
Working in areas such as vendor/tool management, strategy & planning, acquisition & deployment, operational management.
Lead and manage team ensuring overall performance levels meet client needs consistently. Ensure continual development of the team so that potential is achieved.
Meeting goals/objectives and KPI's specific to your direct area(s) of responsibility, as set by manager.
Ensure teams KPI's are monitored, actions taken and evaluated accordingly – delegating & empowering as appropriate.
Responsible for working with vendors to maintain tools as well as working to implement new features and functions as directed.
Design and implement long-term strategic goals and short-term tactical plans for managing and maintaining corporate systems and software.
Design, develop, and oversee implementation of end-to-end integrated systems.
Confer with end-users, clients, or senior management to define business requirements for complex systems and infrastructure development.
Our Partner offers:
Work in well-established international production company with 10,000 employees in over 32 countries and 120+ locations.
Enterprise grade tools and technologies to support a growing global business.
Significant infrastructure investment (servers, storage, networking, etc.) in Poland to serve our internal customers in the EU.
Participation in creating a new IT support department.
Various trainings developing technical competences.
Broad possibilities of continuous professional development.
Access to modern technologies and the opportunity to work in an international environment.
Benefits to choose from: MultiSport card, medical care, meal financing, fuel card,
Additional benefits: holiday vouchers, sport and recreation activities, additional payment for trips, colonies and other activities.
Possibility of co-financing of postgraduate studies corresponding to the employment profile.
Work time division
Business development tasks
Supervision over systems maintenance
Bonuses
Healthcare package
Healthcare package for families
Leisure package
Leisure package for families
Cold beverages
Hot beverages
Fruits
Snacks
Lunches
Conferences
Trainings
Books