We are looking for skilled individuals for the Infrastructure delivery team (Payments IT department). The team builds and supports Infrastructure across a range of technologies including Linux, MQ/IIB, WAS and Oracle.
With ever increasing real-time demands of our customers, the rapid delivery of robust infrastructure is key to achieving our key business drivers whilst maintaining availability and stability of service.
This offer is aimed at people who are eager to work in dynamic team supporting complex application environments and to use progressive technology.
Apache
J2EE
Linux
Tomcat
WebSphere
Payments Web Tech are a global team responsible for providing technical expertise for the Web Technology components that support Payments Services. At a high level the role can be split into the following duties:
Project Support: Provide Web Tech expertise to build Payments services to bank standards owning end to end delivery in readiness for hand over to Central Middleware Production Support.
Change Management: Liaison with Payments Development team to review, schedule and resource production change activity associated with Payments services.
Development Support: Ongoing support to ensure Payments Development teams have engagement to progress Web Tech configurations and help with problem resolution.
Estate Management: On going support in relation to security patching , fix packs and SSL certificate renewals for all servers in the Payments estate.
Central Middleware Liaison: Collaboration with Central Middleware function to understand initiatives and the impact on Payments services.
Consultancy Services: Provide guidance and expertise to Technology team in matters related to Web Tech technologies and bank's Standards.
Automation Development: Identification and progression of automation opportunities within the middleware environments.
Role Expectations
Understanding/Experience of the project life cycle and ability to work with the various
stake holders that are part of the project team.
Experience of working with Development Teams and External Solutions providers to discuss and agree solutions that meet bank standards.
Ability to understand and interpret functional and technical requirements with minimal help.
Ability to prioritise and deliver to agreed project timelines.
Change rota participation to review, schedule and Implement changes for production services ensuring completion within agreed SLA.
Experience of troubleshoot support and working with technology teams to progress problem resolution.
Expected to use initiative to overcome obstacles and remove blockers.
Adoption of a flexible approach in terms of working hours and type of work undertaken.
Contribution to team Confluence site to support knowledge transfer within the team.
Active participation in the identification and progression of initiatives that will improve operational efficiency.
MUST
At least 3 years of experience in IBM Websphere Application Server ND, IBM HTTP Server / Plugin Administration and Websphere Liberty Profile in a Linux Environment.
Web Technologies troubleshoot support experience.
Good knowledge of Linux OS (Red Hat).
IBM WebSphere Application Server ND, IBM HTTP, IBM Websphere Liberty Profile and Apache / Tomcat install and administration experience.
Working knowledge of cluster / non cluster environment within IBM WebSphere Application Server ND.
WebSphere resources configuration experience including JDBC providers, Data Sources, JNDI, J2C authentication alias and IBM MQ.
J2EE application WAR/EAR file deployment through admin console / Jython scripts.
SSL certificate renewal for IBM HTTP Server and working knowledge of the WAS key-store / trust-store.
Global Security with LDAP for WebSphere Application Server exposure.
Fix pack on IBM WAS / IBM HTTP Server / Plugin install / troubleshooting experience.
Knowledge of SSO including configuring Security Domains in IBM WAS ND.
Knowledge of heap dump / thread dump analysis.
Experience using industry monitoring tools
General networking experience related to Web Tech services. (e.g. load balancing)
NICE TO HAVE
Knowledge/experience of Veritas Cluster Server.
Knowledge/experience of scripts written in Python / Shell.
Knowledge/experience of Devops tools (e.g. Ansible, Jenkins , Puppet).
Experience of other technologies is advantageous. (e.g. MQ , Oracle , Mule soft , JIRA etc.
Knowledge/experience of public Cloud based deployments and configuration. (e.g. GCP , AZURE & AWS).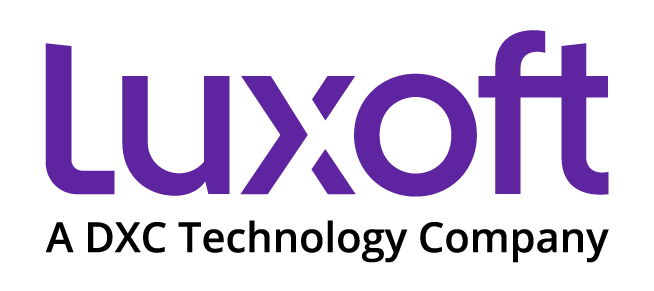 Luxoft, a DXC Technology Company, is a global digital strategy and software engineering firm with about 18,000 international employees within its 44 offices in 21 countries. It is headquartered in Zug, Switzerland. 
In 2000, Luxoft was established in Moscow under the direction of Dmitry Loschinin. In 2008 it acquired ITC Networks in Bucharest. In 2013, Luxoft was listed on the New York Stock Exchange, following an initial public offering of 4.1 million shares at $17.00 per ordinary share.  
In January 2019, Luxoft was acquired by U.S. company DXC Technology. Luxoft partnered with LG Electronics to create a next-generation Autonomous Mobility concept vehicle that integrates consumers' personalized digital lifestyles into a driving experience. Luxoft enabled Switzerland's first Blockchain based e-vote platform with the City of Zug and Hochschule Luzern's Blockchain Lab.
Luxoft, a DXC Technology Company is a world-renowned company. It has been present on the Polish market for over 11 years. We have offices in Krakow, Warsaw, Wroclaw, and Tri-City. We employ almost 2,000 experienced experts carrying out projects for over 40 clients from the financial, automotive, medical, tourist industries, etc. We work for many international clients, including the USA, Great Britain, and Switzerland.
So far, Luxoft Poland has made a name for itself as a company that offers work on innovative projects, we offer various experiences in the field of IT, opportunities for rapid development, an extensive training program, and attractive benefits for employees.
At present, 62% of Luxoft Poland employees come from Poland, and 38% from around 50 countries, including Ukraine, Brazil, Russia, India, Belarus, Turkey, Spain, Portugal, Italy, Romania, USA, etc.
At Luxoft, a DXC Technology Company, as much as 85 percent of employees are experts with the "Senior" experience level, with at least five years of experience. We care about our employees, so every day we try to provide them with the best possible conditions for work and development.
Technology is our passion! We focus on top engineering talent means that you will be working with the best industry professionals from around the world. Because of that, Luxoft is a global family with an epic atmosphere – we love what we do!