Your tasks
On this position you will:
- provide analysis for incoming tickets;
- communicate with the customers (mostly via Jira, occasional phone calls are possible)
- respond to questions and inquiries regarding our products (SDKs)
- do some iOS coding for less complex features
- cooperate with a global suport team (app. 5 people) and local iOS development team

Project description
IDEMIA is looking for a Support Engineer (with basic knowledge of iOS ) to join our Global Delivery Team . We look for a specialist who will help with customers integration to the Dev Portal (https://developer.idemia.com/ ),
Dev Portal aggregates all of the IDEMIA services and APIs, expose them as a test environment to developers, create dashboard and trial uses and - in general - promotes our solutions to our clients.
The position requires some technical background and experience in international cooperation with customers (support teams preffered).
This support is provided only in Polish business hours.

Who we're looking for?
- communcative
- proactive
- interested in further development possibly as iOS dev
- willing to learn

How we manage our projects?
Freedom to pick your tools
Work environment
07:00 - 18:00
Office hours
Kitchen
Hot beverages
Snacks
Fruits
Cold beverages
Traning
Trainings
Books
Conferences
Parking
Bicycle parking
Car parking
Other
Shower
Chill room
Integration events
Recruitment process
HR interview, technical questionnaire, technical inteview with team leader
Get to know us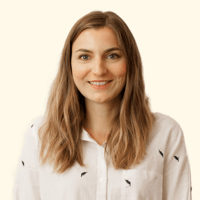 Check out similar job offers