DevOps Engineer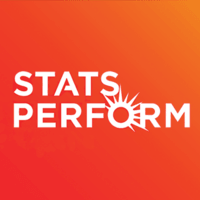 DevOps Engineer
Stats Perform
---
Project description
WHAT'S YOUR NEW ROLE ABOUT?
At Perform, we are passionate about technology and delivering our content to all areas of the globe. To help achieve this we have decided to adopt a cloud first approach for new systems, and to use containerised and micro-service deployments.  
In the role of DevOps Engineer you will seek to maximise the efficiency and effectiveness of our development teams by automating processes and pursuing end-to-end CI/CD for all applications. You will ensure applications are proactively monitored to track service levels and that metrics and alerts are in place to feedback or escalate to development teams. In addition, you will help development teams to produce systems that are suitable for deployment and scaling using cloud container orchestration platforms. 
HERE'S A BREAKDOWN OF WHAT YOU'LL DO (NOT ALL OF IT, JUST THE MOST IMPORTANT STUFF) 
Define and communicate Perform's DevOps strategy and best practises for build, release and monitoring.
Provide consultancy for developing and deploying containerised, micro-service and serverless solutions.
Be responsible for the management of shared collaboration tools, repositories and CI/CD systems  
Maintain Perform's Configuration Management (CM) and IasC codebases 
Maintain Business Continuity by automating the recovery of all key systems
Who we're looking?
DO YOU HAVE THESE ESSENTIALS? 
Configuration Management (CM), notably Ansible 
Infrastructure as Code (IasC) notably Terraform 
Containers and Orchestration using Docker and Kubernetes
Cloud IaaS and PaaS, notably AWS and GCP 
Experience with CI/CD systems and pipelines, notably Jenkins 
Experience with Linux Administration  
IT WOULD BE GREAT IF YOU HAD THESE DESIRABLES TOO 
Coding experience with Java, JavaScript, Python and .NET. 
Component and container repository management,notably SonarType Nexus, JFrog Artifactory 
Administration of DVCS notably Git and GitHub  
Code Quality metrics systems, notably SonarQube 
Experience of administrating Atlassian Jira and Confluence
How we work?
Bonuses
Healthcare
Healthcare package
Healthcare package for families
Leisure package
Leisure package
Leisure package for families
Kitchen
Cold beverages
Hot beverages
Fruits
Snacks
Other
Chill room
Playroom for children
Check out similar job offers