QA Specialist
From 6 000
pln
net / month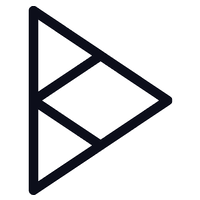 QA Specialist
Beta District
---
Project description
Creating amazing products means first testing to ensure they work exactly like they should. The QA Specialist will be responsible for ensuring our products meet the established standards of quality including reliability, usability and performance.
Responsibilities:
Create different, sometimes abstract user scenarios.
Test features developers are delivering and examine and log new bugs.
Report to Project Manager and Team Lead about the quality of the code and errors found.
Test the production environment after each release.
Be responsible for ensuring releases meet an acceptable level of quality and did not introduce errors that materially affect the business.
Who we're looking for?
What we need from you:
Attention to detail
A logical mindset and an ability to break problems down to manageable sizes
An unquenchable thirst for learning both independently and from others in your team
Willingness to start coding
Fluent English skills (Polish is not required)
Other helpful skills:
Broad knowledge and skills related employer business activity, including understanding of the software development cycle, and Agile development practices.
Knowledge of tools, concepts and methodologies of QA
Experience with testing API
Knowledge of any of the following helpful - Confluence or equivalent wiki, Jira or equivalent task Tracker
Bonuses
Healthcare
Healthcare package
Healthcare package for families
Leisure package
Leisure package
Leisure package for families
Kitchen
Cold beverages
Fruits
Hot beverages
Snacks
Lunches
Traning
Conferences
Trainings
Books
Other
Integration events
Shower
Check out similar job offers