Senior Scala Developer
20 000 - 24 000
pln
net / month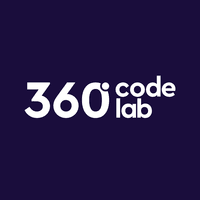 Senior Scala Developer
360 Code Lab Sp. z o.o.
---
Project description
Your main activities will be:
Improving and extending the features of our event-ticket  

system and event-ticket shop 

Developing customized applications, APIs and the  

integrating 3rd party systems 

Actively participating in the creation, design and development  

of new features and services 

Evaluating and implementin new tools and technologies
Close cooperating with CTO, product and project management,  

web design and external partners
Who we're looking?
You are a veteran programmer, a craftsman- we don't care how you acquired your skills
You know Scala, the JVM, Akka and preferably the Play Framework or Lagom
Domain Driven Design, Event Sourcing and micro service environments are no news to you
Preferably you have worked with Docker, Kubernetes or something similar
You are a teamplayer, proficient in English, good communicator
How we work?
Freedom to pick your tools
Bonuses
Healthcare
Healthcare package
Healthcare package for families
Leisure package
Leisure package
Leisure package for families
Kitchen
Cold beverages
Hot beverages
Fruits
Lunches
Snacks
Traning
Trainings
Books
Conferences
Other
Chill room
Integration events
Shower
Check out similar job offers