Ruby Developer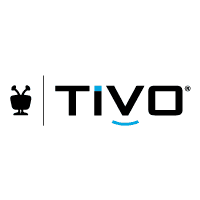 Ruby Developer
We dream. We design. We develop. We deliver. We're TiVo.
TiVo Poland Sp. z o.o.
---
Project description
Hi! We're TiVo. At our core, we're innovators on a mission to create the ultimate entertainment experience. We have started our journey by creation of the first digital recording device. Now we are enabling more than 168 million of households to enjoin TV content worldwide.
Due to constant growth and exciting roadmap we are looking for Ruby Engineer!
This is a unique chance to:  
Join experienced team and build a high-performance server solution for IPTV - commercial product for TV operator around the World, that delivers ultimate entertainment experience to millions of households!  
A possibility to experience diverse Ruby stack from Rails to Sinatra and gemified libraries. 
An opportunity to develop in the areas of scalability and SQL optimization, where every millisecond matters.
Who we're looking for?
Here's what you'll need to be successful:
Solid professional software development experience
Commercial experience programming in Ruby
Good understanding of SQL (Mysql, Postgresql) and NoSQL (Casandra, Redis) databases.
Experience in designing and building the backend APIs for transactional data processing
Experience with scaling up and tuning complex system
Passion for writing scalable, performant and quality code
Nice to have:
Solid understanding of API design and technologies for large scale system integrations (e.g., REST APIs, 

WebSockets, XML RPC)

Knowledge of Linux operating system environment from DevOps perspective
Deep understanding of data provisioning and data integration domain
Experience with Cloud based/Docker application design/deployment
Experience with CI/CD
Experience with refactoring of big codebases
Experience with designing microservices architecture
How we work?
How we manage our projects?
Who makes architectural decisions?
Architect
Who makes technology stack decisions?
Architect , Team
Freedom to pick your tools
Bonuses
Healthcare
Healthcare package
Healthcare package for families
Kitchen
Cold beverages
Hot beverages
Fruits
Snacks
Traning
Conferences
Trainings
Books
Other
Shower
Chill room
Integration events
Check out similar job offers